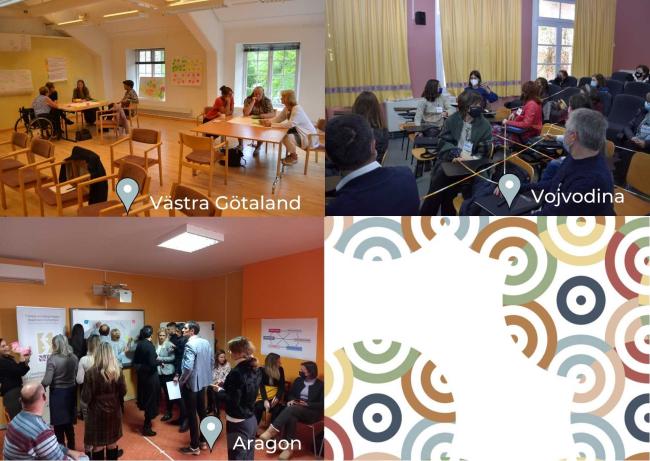 Voices from the local workshops
Local Workshops constitute a core element of the Be.CULTOUR co-creation process, enabling stakeholders of the Heritage Innovation Networks to meet, exchange and gradually co- develop Action Plans for circular cultural tourism in each Pilot.          
Three Pilots sent us their comments and opinions on the co-creation processes for the Be.CULTOUR Local Action Plans.
"When people with good ideas, inspiration, experience and creativity meet – there is not enough time or paper, so new and old friends are already on their feet and in new actions!"
From Vojvodina 
------------------------------------------------------------------------------------------
"With the wool, we make the net of stakeholders, we work on the map for finding the hidden treasures. People from the regional institution are discovering places with the people of the territory and people from the University are learning from the local guides. Local workshops have been extraordinary moments of interchange of experience, sharing of knowledge and the opportunity of creating a net mixing the quadruple helix. Finally, we sign the local pact and we keep on working on making the Cultural Park of Martin River more circular."
From Aragon 
------------------------------------------------------------------------------------------
"The cocreation process in Rydal and Forsvik continues with a lot of energy. Subaction planning in focus groups Rydal."
From Västra Götaland 
------------------------------------------------------------------------------------------