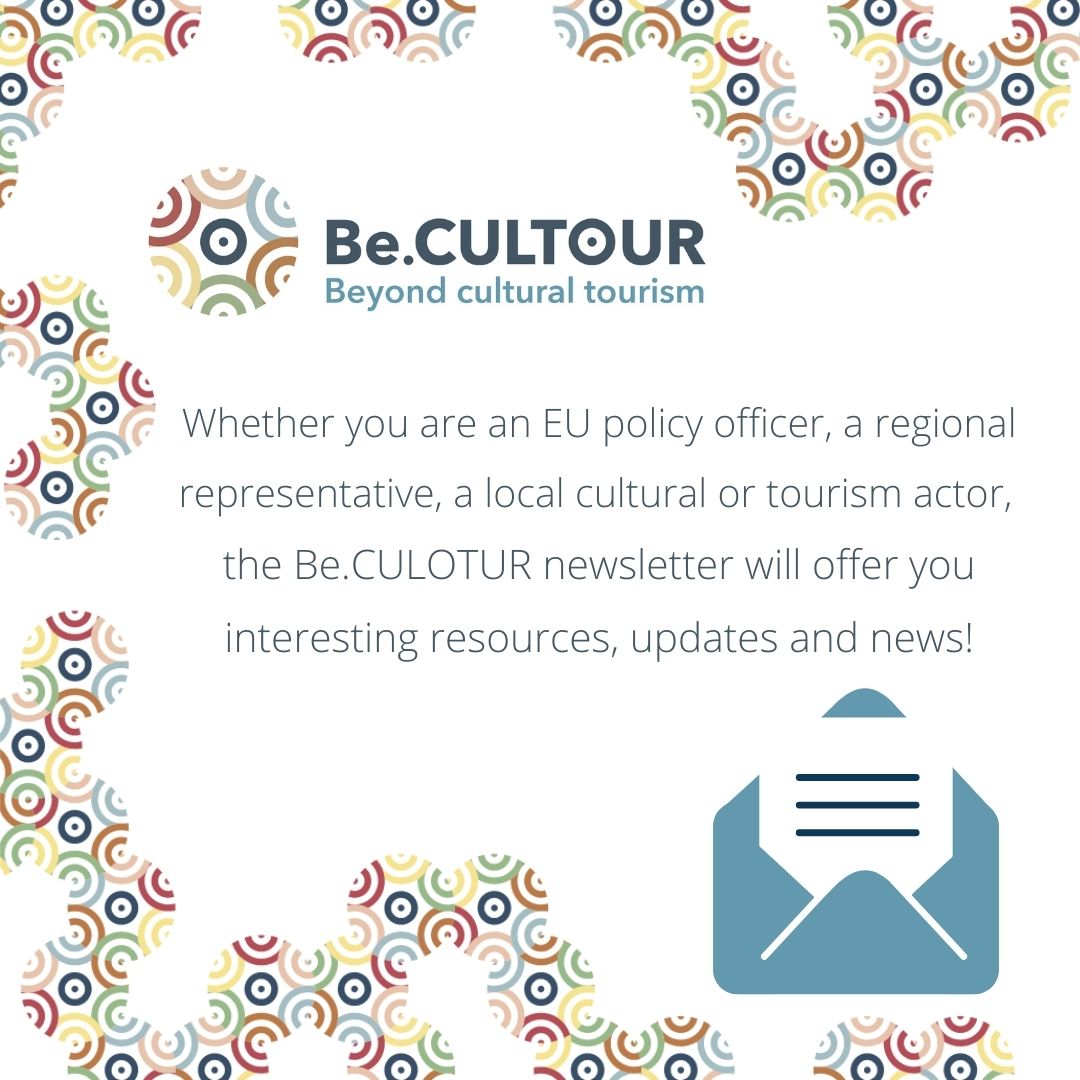 The Be.CULTOUR Newsletter is meant to inform you on the project updates and related opportunities, as well as to keep you posted on the latest news, trends, events and publications of the cultural tourism sector, especially as regards innovative and sustainable human-centred solutions to develop and improve circular cultural tourism.
Read the issues of the Be.CULTOUR newsletter and subscribe to receive them directly to your inbox!
March 2022 - Be.CULTOUR: get to know the project!
May 2022 - Special Issue: Be.CULTOUR Hackathon call
June 2022 - Be.CULTOUR moves forward
Be.CULTOUR Newsletter
Find out the latest news, trends and events of the circular cultural tourism sector