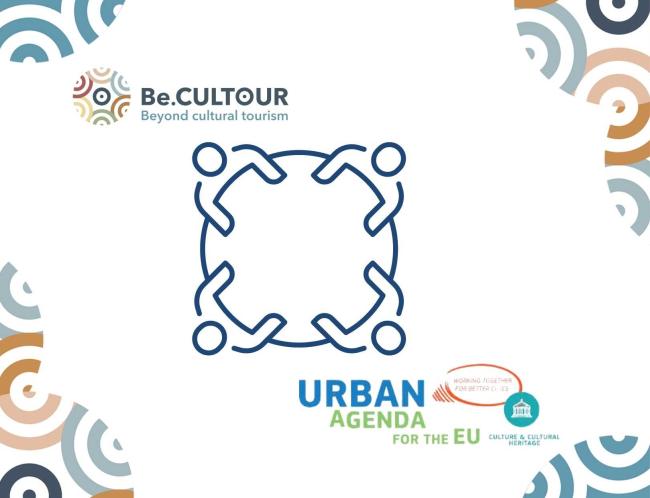 On 23 November 2021, the Be.CULTOUR project hosted an event on "cultural synergies" in collaboration with "The Culture and Cultural Heritage Partnership of the EU Urban Agenda".
The "Culture and Cultural Heritage Partnership (CCHP) of the EU Urban Agenda" aims to identify solutions that improve the management of the historic building environment and promote culture and the quality of urban landscapes.
The webinar, moderated by Mr Alexandru Matei, ICLEI Europe, focused on the similarities between the two initiatives, highlighting how local communities can benefit from valorising heritage and culture.
Ms Antonia Gravagnuolo, Be.CULTOUR project coordinator and researcher at the IRISS CNR introduced the project and its focus on co-creating and testing human-centred innovations for circular cultural tourism.
Mr Jan Schultheiss, coordinator of the partnership and German Federal Ministry of the Interior, Building and Community and Ms Sandra Gizdulich, Italian Ministry of Economic Development, presented the experience, actions and achievements of the Culture and Cultural Heritage Partnership.
Mrs Carlotta Viviani and Mr Sandro Billi, representing the Municipality of Florence, gave an overview of a specific action developed under the CCHP related to the management of tourist flows.