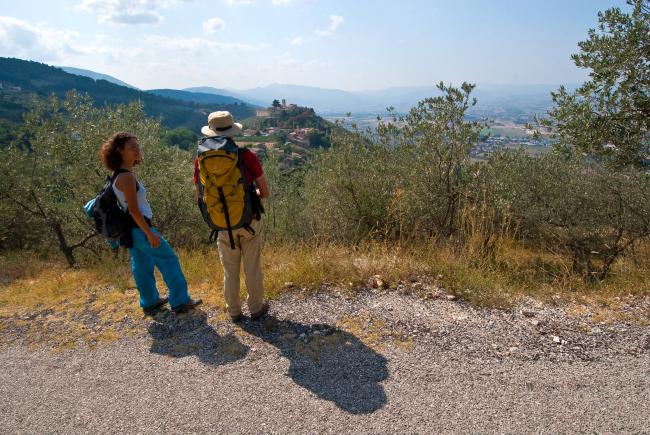 A new co-creation workshop will be held in Perugia, Italy next January 2023, with the cooperation of the Chamber of Commerce of Umbria region and SviluppUmbria, transfer partner of the BeCULTOUR project, and under the coordination of Mirabilia with Iniziativa Cube, CNR and Destination Makers. The workshop will contribute to the strategic cultural tourism development initiative of "The Cultural Route of St Francis", inviting representatives of tourism sector enterprises, institutions, civil society organisations to discuss about challenges and opportunities for circular and sustainable cultural tourism. Be.CULTOUR provides a well-established methodology for bottom-up co-creation of sustainable and circular cultural tourism action plans, that will be replicated and adapted to the local context. Expected results are linked to the development of a shared strategic document of actions towards sustainable and circular cultural tourism for the valorisation of the St Francis Cultural Route, strengthening the local heritage innovation network and enhancing the visibility of the heritage route at national and international level.
The main strategy involves the enhancement and promotion of the hiking network (rete dei cammini), a slow way to visit all the main cultural attractions of the region and enjoy the natural environment. Particular attention is devoted to the promotion of local heritage villages ("borghi"). These small hamlets allow for an experience of lesser-known heritage and enjoy the typical Italian way of life as well as the support of cultural events and festivals, attracting visitors all year round.
Learn more about BeCULTOUR Community here and discover the mirror heritage site of St Francis Cultural Route here !