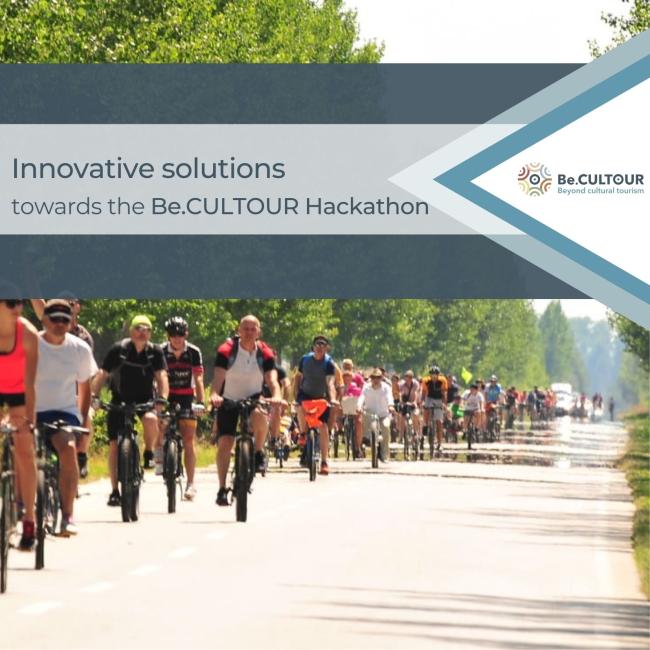 Introducing the selected innovative circular cultural tourism solutions

Each Be.CULTOUR Pilot Heritage Site (PHS) invited between 8-13 people to act as jury members. Each jury was composed by knowledgeable professionals about the needs of their PHS representing a multiplicity of stakeholders including public & private sectors, civil society organisations and minorities. Gender equality was also taken into consideration. Each team had the opportunity to pitch for 10 minutes before its jury. Each jury member used a grading out of 100 points based on the evaluation criteria which was published in the open call.

In total, 35 applications were received and 19 solutions were selected to participated in Be.CULTOUR hackathon in Brussels as follows:
Vulture-Alto Bradano area, Basilicata Region, Italy (3 applications): Cammino Lucano; Fly On Tour Immersivo; Triple L tourism Leave, Learn
The cultural park of Rio Martin, Teruel province, Aragon region, Spain (3 applications): Aridscape the wide as heritage; Eco glamping; La chica cabeza de bosque. 
Larnaca rural cultural landscape, Larnaca Region, Cyprus (3 applications): Kalosorisete; Monument app; Sensory Bee Nature Trail.
Forsvik and Rydal Industrial Heritage Sites, Västra Götaland Region, Sweden (3 applications): Create, Design & Engage; Forsviks Chaice; Prova-Bo long-term rentals.
Bač, Sremski Karlovci and Irig in Vojvodina Region, Serbia (3 applications): Bač By Touch; Cultural overload - Irig road; Frušking 8x4x4.
The Route of Stephan the Great and Saint, North-East Romania – Moldova cross-border area (4 applications)
Moldova (2 applications): E-cool tour; Stephan route update.
Romania (2 applications): Digital Nomads Platform DNP; The Bison Land's Heritage.