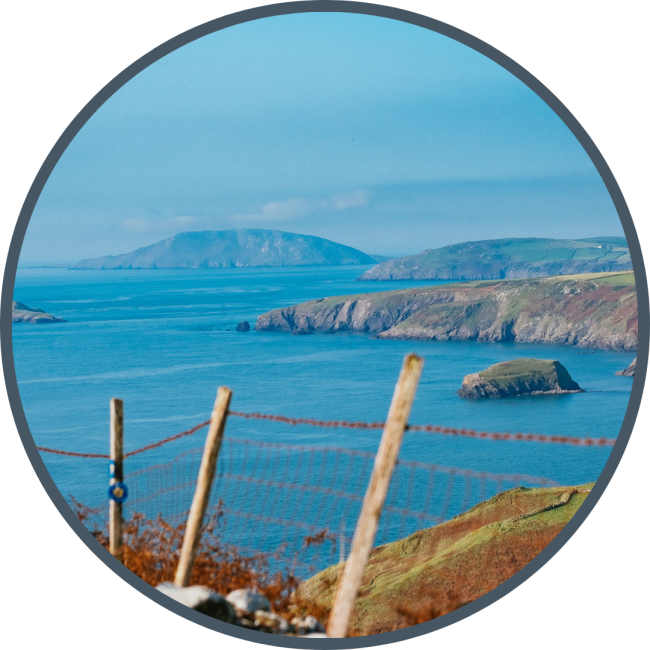 Gwynedd County Council is a Local Authority in the northwest of Wales. Tourism is an important economic activity within Gwynedd.
What is Be.CULTOUR for you?
For Cyngor Gwynedd being part of the Be.CULTOUR Community means that we can collaborate with other regions all over Europe to develop a sustainable tourism model for our communities.
What is the greatest challenge that you are facing in tourism?
Historically the area has benefited from seasonal tourism (mainly in the summer months), providing employment opportunities for local people in an area that has seen a decline in heavy industry such as quarrying, and less manual labour required in traditional rural employment in the farming and fishing industry.
As the tourism season has lengthened, the demands on infrastructure, roads, water, housing and medical services have also increased, and the main honey pot areas have become full beyond capacity during the summer months and school holidays.
This can have a negative effect on local communities and the natural environment as tourists are always looking for new experiences and to get away from the crowds.
What is the main strategy/solution you are working towards or achieved in circular cultural tourism?
On a regional level Gwynedd Council is developing a Sustainable Tourism Plan that will be published in 2023.
On a local level the ecomuseum project on the Llŷn Peninsula is considering how to develop a regenerative tourism model that will value the presence of heritage, language, culture and the natural landscape within the tourism offer, linking the Celtic saints and their routes to present-day pilgrims who walk through iconic, high-value coastal landscapes along the Wales Coast Path, but are also looking for the authentic cultural experiences during their visit.
Linking the core ecomuseum sites and their surroundings will further develop the four-season offer that is essential in creating sustainable, full-time quality jobs within the tourism and hospitality sector.
 
Who are the main local stakeholders involved and what are your strategies to involve them? 
Gwynedd Council have run numerous consultations with local people, attractions and businesses as they develop a new Sustainable Tourism Plan for the region.
Learn more about this mirror ecosystem here.