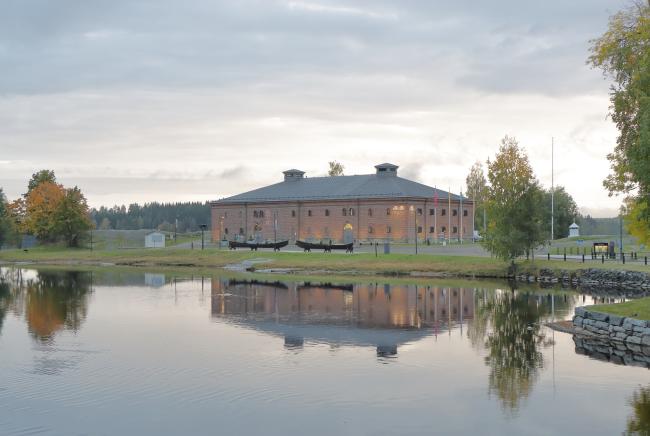 Museum of the Year was awarded for the ninth time in 2023 in Finland, with Riihisaari Savonlinna Museum selected as the recipient. The ceremony took place in May 2023 in conjunction with the century celebration of the Finnish Museum Association in Helsinki.
Riihisaari, a former granary converted into a museum, is located in the iconic national landscape of Finland near the medieval Olavinlinna castle. Under current leadership, the museum has developed into a versatile destination for visitors. Through its exhibitions and a wide range of events, Riihisaari highlights the heritage of the Saimaa archipelago and the traditions of inland waterways navigation throughout the centuries. Interestingly, Riihisaari is a small "maritime museum" located in the interior of Finland. In addition to its museum activities, it serves as a platform for cultural events and houses a city tourist information office adjacent to tourism flows.
The selection criteria for the Museum of the Year include contributions to the visibility of museums in Finland, as well as demonstrated local impact of activities. Innovation and capacity for renewal are also recognized factors. Riihisaari's renewal has encompassed a series of new events throughout the year, attracting new visitors, as well as a revised exhibition concept. The museum has also developed new modes of cooperation with local entrepreneurs. Notably, the museum currently boasts a collection of five historic steam ships from Lake Saimaa, and these ships are best preserved by keeping them in active use. Thus, the museum regularly organizes cruises on the lakes during the summer.
Riihisaari, together with Olavinlinna castle, is part of the Savonlinna mirror ecosystem, a destination actively developed. They already represent one of the iconic visitor attractions in Finland for both international and domestic tourists. However, the Riihisaari team has proactively scrutinized and utilized good practices shared in BeCultour to develop circular cultural tourism and renew the museum's concept.